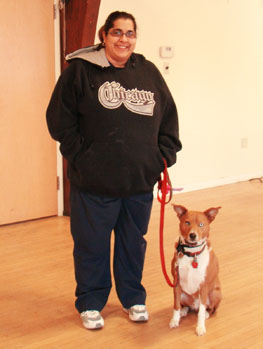 I just have to share how proud I am of my boy Sox!
For people who know him (Terry can attest) he has always had an issue with little dogs and young children. But over the past month or so, I have begun to notice that he is "settling down" (he is turning 4 in July), and that the things that triggered his behaviors in the past are no longer an issue.
Last night, my friend, whose dog plays with Sox, and is the only person who walks him besides me, convinced me to bring him to the boulevard to attend the free concert at the pavilion in Lowell. At first I was very nervous, but as I began to relax, so did Sox and we ended up having the best walk ever! During our walk, he did look at the other dogs, both big and small, and then looked up at me and just kept walking! He even ignored the children! There was no lunging, barking or pulling like before, just a nice relaxed heel!
When we got back to my car, I we sat in the back seat, and I gave him lots of kisses and scratches. I really thought I was going to have to give him up because I just couldn't control his behavior, and now I just cannot contain my happiness. I just had to share...
I want to say thank you to Terry for giving me the tools and confidence to work with my boy!

Tara Hackem and Sox
Lowell, MA